Transform your tomorrow with Eduvos.
Choose from over 27 accredited, internationally recognised degrees and qualifications.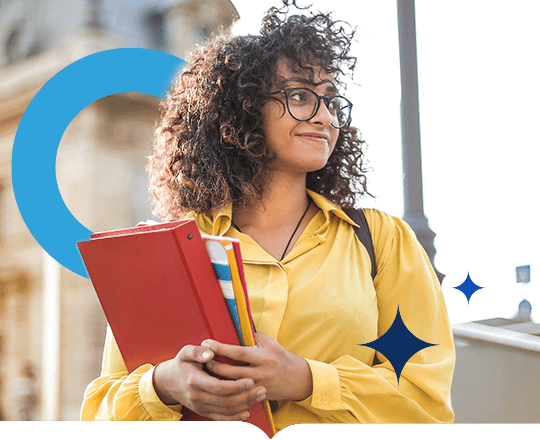 Learn today. Change tomorrow.
A hero's journey starts with one step. Take your first one with Eduvos.
At Eduvos, we know what it takes to succeed in the real world!
That's why we offer the kind of flexible learning that mirrors today's ever-changing workplace. Available part-time, full-time, in-person, online, or both, our programmes are designed to fit into your schedule, not the other way around. Our highly accredited courses empower you to transform your tomorrow… on your terms.
Why choose Eduvos?
Eduvos has been educating future focused, tech enabled and career ready students since 1979. The programmes that we offer are industry motivated and accepted and our alumni are top people in industry today.

12 cutting-edge campuses across South Africa
Through our 12 dynamic campuses spread across the country, we're changing our communities by making high-quality education accessible to all.

Your employability. Our priority.
It's not simply about studying, it's about building the practical, real-world skills and experiences you'll need to conquer the workplace.

Flexible learning. Limitless possibilities.
We offer 21st century learning that goes beyond the lecture hall. Whether you're seeking in-person classes, online learning or a combination of both, you choose the mode of teaching that suits your lifestyle.

Teaching tailored to you
At Eduvos we put you at the centre of your education. Smaller class sizes means closer interaction with our lecturers, which encourages better understanding, results and independent thinking.

World-class academic staff
Our experienced staff have both academic and industry backgrounds – they've been on the frontlines and know what it takes to succeed. Get the perfect blend of textbook and real-world learning from experts committed to your success.